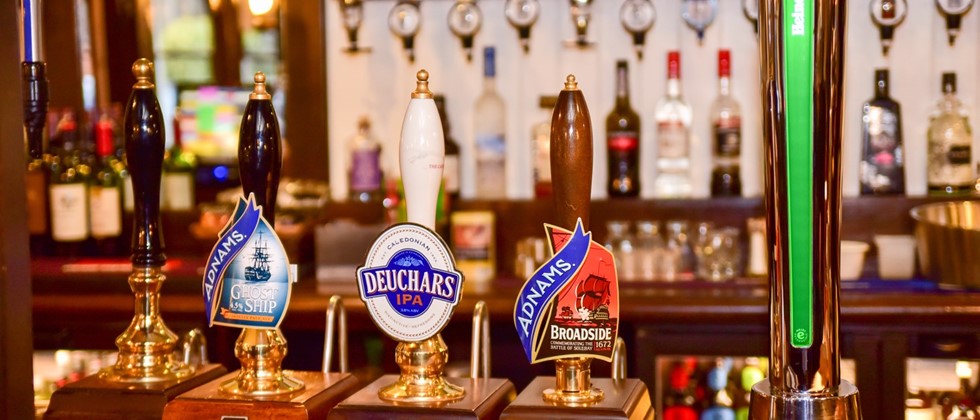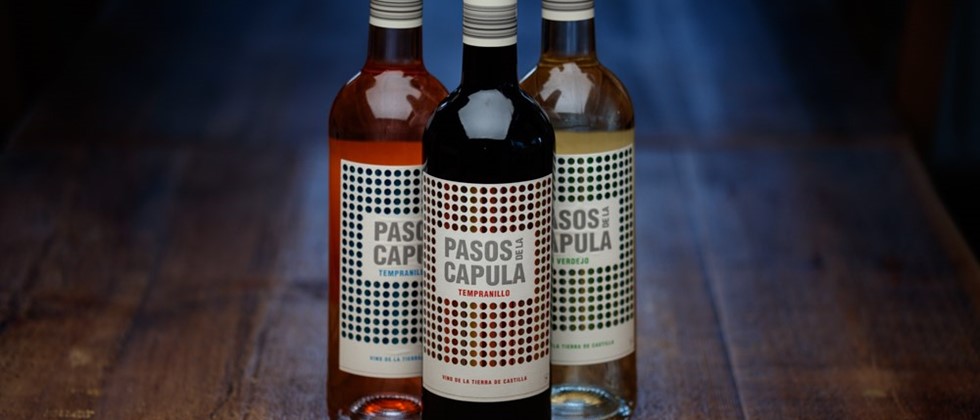 Drinks
Beer
Bottled ale
Day time ale
, Lagunitas
(4.6%)
Beer
Bee
Beer
Beer
Beer
Lager
Birra Moretti siciliana
,
(5.8%)
Made using the zagara blossom which blooms mainly in the spring. The blossom gives this beer a flavour that is rich, soft, and full of a zingy aroma.
Beer
Lager
Birra Moretti Toascana
,
(5.5%)
Made using cereals from Toscana, this beer has a pleasant bitter and aromatic taste.
Beer
Craft beer
Punk IPA
, Brewdog
(5.6%)
This light golden classic has been subverted with me world hops, creating a devastating explosion of flavour. Bursts of caramel, incendiary tropical fruits and an all out riot of grapefruit,pineapple and lychee precede a spiky bitter finish
Beer
Birra Moretti
, Heineken
(4.6%)
Birra Moretti is a quality beer made in the traditional way. It is the result of a production process that has remained almost unchanged since 1859.
Beer
Desperados
, Heineken
(5.9%)
Desperados is the world's first Tequila Flavoured Beer. A distinctive combination of full bodied lager with a kick of Tequila flavour
Beer
Laguanitas IPA
, Lagunitas Brewing Company
(6.2%)
A well-rounded, highly drinkable IPA.
Beer
Newcastle Brown Ale
, Heineken
(4.7%)
Newcastle Brown Ale was first brewed in 1927 in Newcastle-upon-Tyne, England, by Jim Porter after three years of development. Aroma: skunky, malty, sweet. Taste: artificial, metallic, sweet and malty.
Beer
Sol
, Heineken
(4.5%)
Sol, "The Original Mexican Sunshine Beer" is a Blond Mexican, light, festive and refreshing golden coloured Pilsner-style beer with a fresh malty, fruity-lemony flavour and a soft, quenching dry finish.
Beer
Amstel Lager
, Amstel
(4.1%)
Beautiful golden color with a mildly bitter taste and cheerful character.
Beer
Fosters
, Heineken
(4.0%)
A pleasant, fruity, lighter-styled quaffing lager
Beer
Guinness Draught
, Guinness
(4.1%)
Guinness is an Irish dry stout that originated in the brewery of Arthur Guinness at St. James's Gate, Dublin. Guinness is one of the most successful beer brands worldwide.
Beer
Heineken
, Heineken
(5.0%)
Brewing beer is a 100% natural process. Heineken beer is made from the purest ingredients.
Beer
John Smiths Extra Smooth
, John Smith's Brewery
(3.6%)
John Smith's Extra Smooth was launched in 1993 and is now the nation's number 1 ale.
Beer
Kronenbourg 1664
, Heineken
(5.0%)
Kronenbourg 1664 is a lager with a noble history, characterized by its fine taste. Its golden hues and delicate bitterness come from selecting the best hops (the Strisselspalt), and the unique know-how of one of the French master brewers.
Cider
Bulmers
, Heineken
(4.5%)
Bulmers Original Cider at 4.5% ABV offers a fantastic combination of softer culinary apples and sharper bittersweet apples, providing a cider rich in depth and character.
Cider
Bulmers Crushed Red Berries & Lime
, Heineken
(4%)
Cider
Bulmers Pear
, Heineken
(4.5%)
Pear cider made mainly from desert pears with a hint of perry pear & apple juice for extra depth and body. Bulmers Pear Cider compliments the colourful Bulmers range, offering a flavour for everyone, perfect for mixed group drinking occasions.
Cider
Old Mout Cider Kiwi & Lime
, Heineken
(4.0%)
The ingenious pairing of aromatic kiwi and zingy lime. Mixed with cider, these natural partners create a unique combination.
Cider
Old Mout Cider Passionfruit & Apple
, Heineken
(4.0%)
The meeting of luscious passionfruit and crisp apples, blended to remind you of balmy, far-flung places
Cider
Old Mout Cider Summer Berries
, Heineken
(4.0%)
This tasty tipple occurred when our crisp apples met their match with a bunch of ripe summer berries
Cider
Old Mout Pomegranate & Strawberry
, Heineken
(4%)
This clever concoction mixes ripe strawberry and tart pomegranate for a taste to keep you on your toes.
Cider
Strongbow
, Heineken
(4.5%)
Strongbow gets its distinctive flavour and cut-through refreshment through the unique blends of bittersweet British cider apples from our Herefordshire orchards.
Cider
Strongbow Cloudy Apple
, Heineken
(4.5%)
Crafted in Herefordshire with a unique blend of British bittersweet apples, Strongbow Cloudy Apple is a fresh new take on traditional cloudy cider
Cider
Strongbow Dark Fruit
, Heineken
(4.0%)
Crisp Strongbow cut with a blend of dark fruit
Wine
White
Papos Dela Capula VERDEJO
, Papos dela capula
(12.5%)
Light coloured with hints of apples, almonds and a spice on the nose
Wine
White wine
Chardonnay
, J. Bouchon
(13%)
Tropical aroma with intense notes of ripe banana and pineapple
Wine
White wine
Prima Alta PINOT GRIGIO
, Prima alta
(12%)
Pure fresh dry pallet with a floral nose
Wine
White wine
Wild south SAUVIGNON BLANC
, Wild south
(12.5%)
Intensely aromatic with citrus and tropical fruit finish
Wine
Sparkling wine
Prosecco
, Ca Degla Ermellini
(11%)
Delicate notes of elderflower, honey and green apple
Wine
Rosè
Reserva rosè
, J. Bouchon
(12.5%)
Berry like fragrance with a fruity palate
Wine
Rosè
Tempranillo rosè
, Papos dela capula
(12%)
Strawberries and cream on the nose
Wine
Red wine
Tempranillo
, Pasos dela capula
(13%)
Intense berry fruits on the nose and juicy sweetness
Wine
Malbec
Mountgras aura
,
(13%)
An enjoyable easy drinking wine from chill that will surpass your expectations
Wine
Shiraz
DeBortoli gumboot
,
(14.5%)
Gumboot is grown in Heathcote on the deep red Cambrian soils. Concentrated ripe dark fruit aromas with spice and black pepper.
Wine
Pinot Gris rosado
Piedra Negra
,
(12%)
A harsh and extreme climate at the foot of the impressive Cordillera Mountains, a high altitude and rocky volcanic ground.
Wine
Merlot
Ekuo
,
(13%)
Smooth organic merlot, supporting the murialdo world charity project
Other
Port
Fine ruby port
,
(%)
Port full body port with ripe red fruit flavours
Other
Port
Fine tawny port
,
(%)
Elegant port with mellow and spicy flavours
Other
Port
Taylor's port
,
(%)
Rich mellow taste with an intense and complex nose